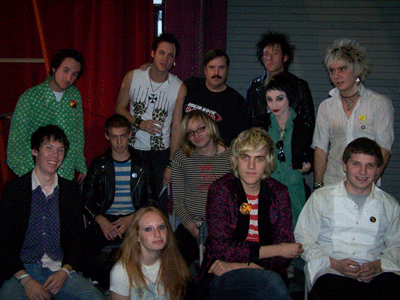 Here's a group shot of some of the extras with Shane West (who plays Darby Crash of the GERMS in the flick and has recently been playing live with the band).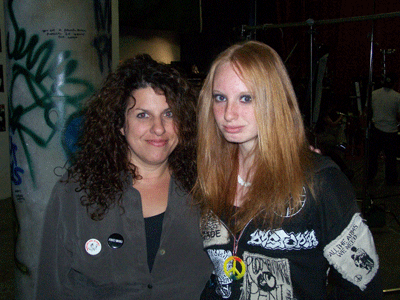 Here's Chandra from Artifix Records with co-writer/co-producer of the film, Michelle Baer Ghaffari. You might remember Michelle from Decline in the kitchen scene with Darby.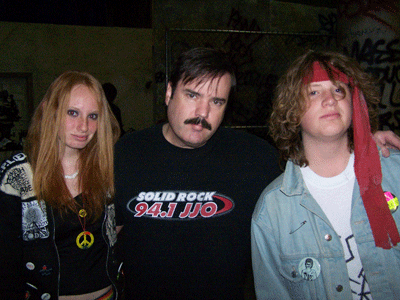 Here's Chandra, Pat Fear (WHITE FLAG), and Lachlan on the Masque set. Chandra plays Farrah-Fawcett Minor (in an uncredited role) and Lachlan is portraying Jon Morris of the old Riverside punk scene.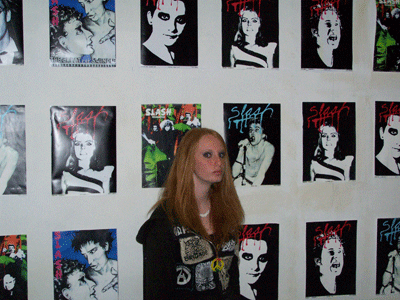 Here's another pic of Chandra on the set of the Slash magazine office. Who's that singing in her left ear?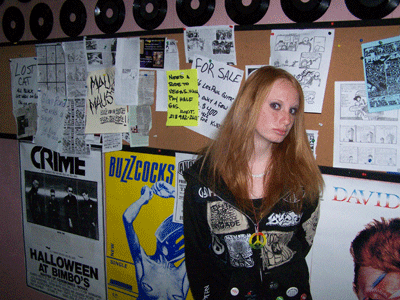 Another pic of Chandra at the Licorice Pizza set where Darby first puts up his flyer looking for two girls to join his band! Chandra wants to join, but she is 30 years too late!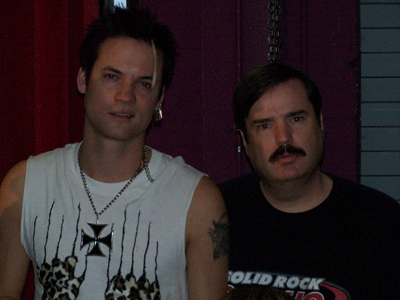 Shane West, who portrays Darby Crash in the movie, with creative consultant and Kiss Army cheerleader, Pat Fear from WHITE FLAG!